WELCOME TO
SILVERMERE GOLF
, ONE OF EUROPE'S BUSIEST RETAILERS IN THE HEART OF SURREY
THE COMPLETE STORE FOR EVERY GOLFER
Established 1983, Silvermere Golf Store has established itself as the ultimate shopping experience for golfers. It's home to The Planet FootJoy Shoe Studio & National Custom Fitting Centres. The 8,500 sq.ft. Golf Store is officially recognised as the busiest retail outlet on any golf complex in Europe, stocking all major retail golf brands in footwear and apparel.
Our clothing selection in-store is extremely vast – we often stock brands full collections each season, making up 1000s of pieces. We hand pick each item to ensure our customers get a wide selection of styles for a range of prices.
Visitors to the Golf Store can expect to enjoy an exemplary level of personal service which can only be found at Silvermere. We also believe you need to see and feel the products to find something that fits in your golfing wardrobes.
Proudly the home of Plant Footjoy Shoe Studio, a unique shoe studio which has on display the largest collection of Footjoy golf shoes in Europe along side other major footwear brands. Featuring over 200 styles across 9 brands meaning we have all bases covered when it comes to shoes.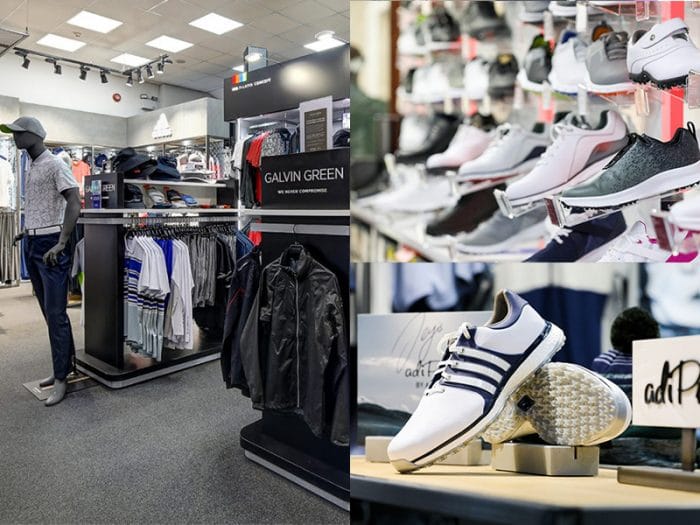 FIND OUT MORE AT THEIR
ONLINE CENTRE
STATE OF THE ART CUSTOM FITTING
Silvermere's four unique indoor/outdoor technology studios are fitted with the latest Foresight Sports GCQuad Technology and premium Srixon Z star 3-piece range balls which enables our experts to study your swing in unsurpassed detail to better understand and improve your game.
Whether you are a relative beginner or an accomplished player, selecting a set of clubs is one of the most important decisions you'll make towards improving and enjoying your game. It's critical that your clubs match your swing if you want to achieve increased distance, better accuracy and improved ball flight.
Silvermere has firmly established itself as one of the leading and most innovative practice facilities in the South East with its 52 bays, 2 tiered driving range.
Silvermere's driving range features FREE to use Toptracer technology,now available in 48 bays, over two tiers. Toptracer at Silvermere gives you accurate yardages on every shot, shows the shot trajectory and lets you get competitive with points games.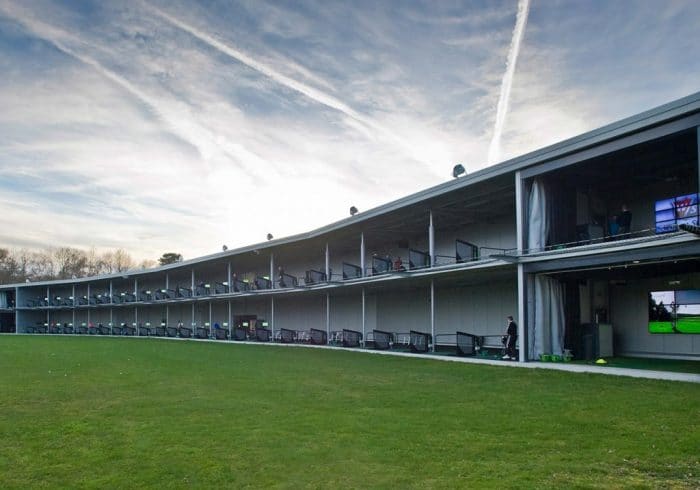 We are the most accessible golf centre in the South East. Set amongst some of Surrey's finest countryside the Par-71 course winds through dense woodland, open parkland and finishes with a couple of tricky shots across the stunning Silvermere Lake.
It is undoubtedly one of the most challenging public courses in the region and is beautifully maintained by our dedicated team of Greenkeepers for you to enjoy seven days a week.
The tree-lined golf course at Silvermere is a true test of golf located in the heart of Surrey. The first six holes are sure to get the pulse racing with tight fairways, challenging approaches and great views. However, the course is probably most renowned for the 17th and 18th holes which are played over Silvermere Lake.
The 18th hole finishes into a semi-island green that has been recently re-built, offering a spectacular finishing hole. For players there is the thrill of hitting over the lake onto the island target. For the visitors enjoying the Inn on the Lake there is always the hope of watching another ball confined to a watery grave.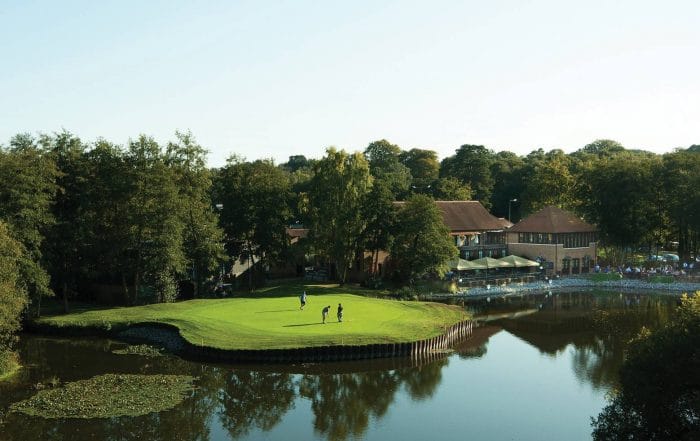 EuroSelect Golf Stores are a group of 20 independent golf retailers who have combined their buying and marketing resources to bring you the finest advice, service and value in golf.
Keep up to date with our latest news and offers.
Get social…