AVAILABLE TO SHOP ONLINE & IN-STORE WITH A EUROSELECT RETAILER
Discover the best Laser Rangefinders, GPS, Handheld or Wearable Tech
GPS, laser rangefinders and wearable golf tech are not only designed to boost your enjoyment of the game but to help you improve your overall performance.
There are loads of different devices on the market from beginner watches all the way through to tech used by Tour Professionals who want to fine tune their game.
Whatever your requirements are, each and every EuroSelect venue can offer expert guidance and recommendations for the the best products to suit your needs as a golfer.
OUR BRANDS: BUSHNELL GOLF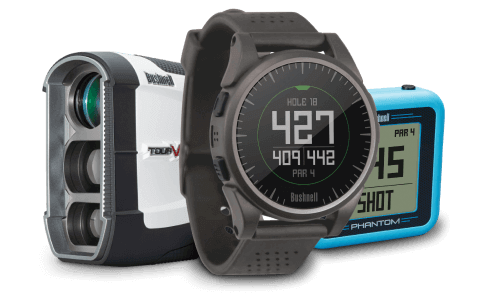 Bushnell Golf pushes your game to the next level with advanced laser rangefinder, pin seeking and slope technology. Iconic design, thoughtful detail and innovation that never ends. It's an obsession and passion that ensures your every club choice and swing is backed by the performance and precision every serious golfer needs.

What to Look for in Golf Tech?
Distance Information  |  Course Recognition
Individual Shot Tracking Distance
Pre-Loaded Golf Courses  |  Battery Life
Swing Analysis  |  Green-Mapping
Durability/Waterproof  |  Scorecard 
Price  |  Fitness Tracking  |  Ease of Use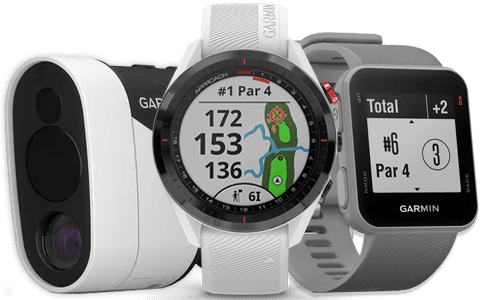 Play your best golf and speed up your game with Garmin's intuitive GPS golf devices that give you precise distances and comprehensive golfing features for thousands of preloaded international courses.

Brands stocked varies across our stores.
Contact individual retailers for details or visit their online stores today.
EuroSelect Golf Stores are a group of 20 independent golf retailers who have combined their buying and marketing resources to bring you the finest advice, service and value in golf.
Keep up to date with our latest news and offers.
Get social…